'Warm Blood' delivers Queer horror in time for Halloween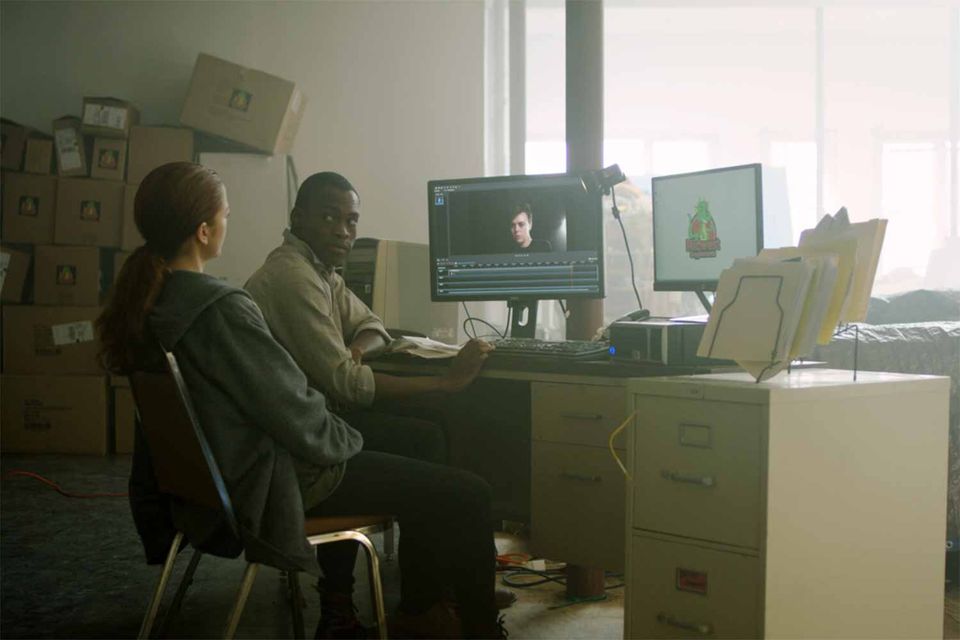 One benefit of Inside Out delaying their festival to October is that their horror and genre shorts program - a personal highlight from years past - feels a bit creepier and morein place during the opening of October as opposed to the slushy march of May. Queer cinema needs better representation across the board but particularity in the horror and genre spectrum - which is why every year I do my best to seek out the spookier, gorier and schlockier side of the festival. This year's entry 'Warm Blood' does not disappoint.

The highlights for me were easily two Cronenbergian body horror gems by way of Black Pill and Cleanse directed by Jessi Gaston and Magdalene Burger respectively and take the third and fourth spot in the program. Body horror -of course- has always been a genre demanding  more visible Queer representation which is why it warms my horror-loving heart to see films like these playing at a major city festival.

While some of my love for both is rooted in my disappointment I need to wait to stream Processor - currently available only in theatres. This duo scratches the itch on their own merits. Black Pill is set in a "near-future techno-dystopia" and follows a bureaucratically horrifying online company that sells pills to victims seeking to live out their final destructive fantasies. Cleanse is a dive into trauma and the way it binds and slows not only those suffering from it but those who look to treat and care for others as well. Its central character is a spiritual healer able to tap into an alternate and gorey dimension where the tangled branches of trauma that snarl its victims manifest themselves as organic abominations.

Following the pair, and after an experimental delight by way Dara Gellman's Hand Of Power, Canadian film fans will be happy to see Julia Sarah Stone play opposite of Sara Canning in The Quietinga psychological thriller directed by Ali Liebert that see's Canning's Maggie grapple and physically fight the tormented younger version of herself (played by Stone) as she finally learns to accept and embrace her lesbian identity.

Of course if the horror and drama is a bit heavy the program ends with a hilarious and well-timed black comedy by way of The Office is Minedirected by Michael Varrati. It, with masterful comedic timing and tension, satirizes the paranoia that sets in when the solo "gay" in the office is confronted by a new rival, taking the phenomena to its most brutal - and hilarious - conclusion.

'Warm Blood' is available for streaming through Inside Out's online festival till October 11th.