'Breaking Fast' is a heartwarming rom-com on love and faith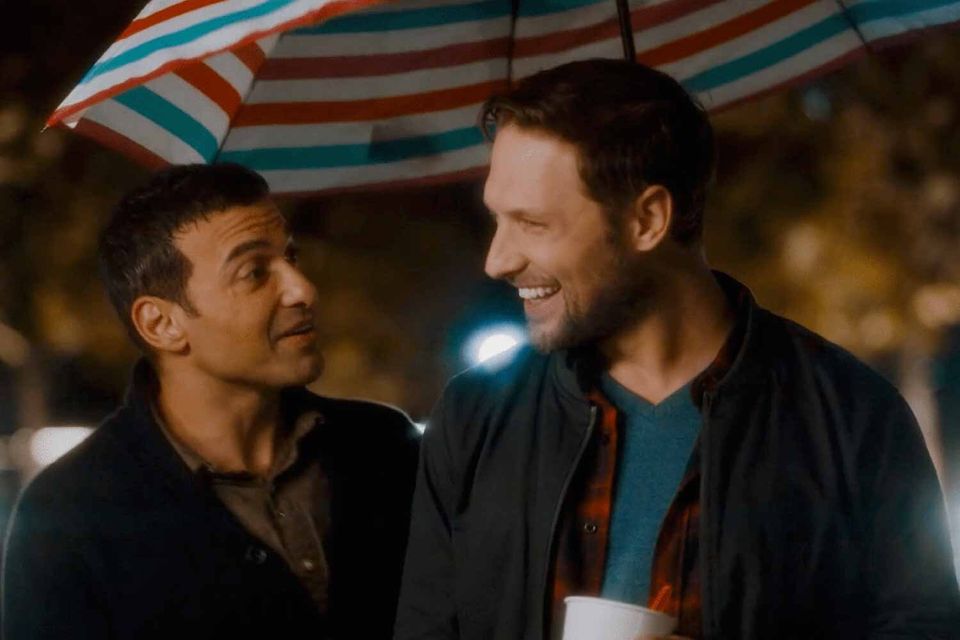 Breaking Fastis a lovingly crafted romcom unafraid to tackle and subvert the typical formula that makes films in its class work. That's not simply because its leading man Kal - played by Haaz Sleiman - is an openly gay man and devout Muslim. At its core Breaking Fast is a movie as much about tests of faith as it is falling in love with Mr. Right.

Set during the holy month of Ramadan Mo is a practicing doctor in West Hollywood who is attempting to navigate the lingering pangs of a heartbreak tied to the same traditions and celebrations a year prior. His life is on-track, secure and well supported by friends and family but is lonely - that is till he chances upon Kal (Michael Cassidy) a complex and handsome actor who offers to break fast with him.

It's a typical romcom set up. Holiday heartbreak? Check. Eligible bachelor(s)? Check. Hijinks? Check. But writer and director Mike Mosallam pushes the 'semi-autobiographical' work a step further by interweaving Kal's spiritual and romantic struggles into a tightly-wound package in need of unwavering if he's to get the guy.

One throughline to this conflict that makes this plot work so well is Sam - played by Amin El Gamal - who in the films opening hilariously plays the (purposely) stereotypical role of a gay bestfriend to the film's lead. When were first introduced the relationship dynamic is familiar - though made fresh in the context of a gay romcom - Sam is the life of the party, existing primarily to edge Mo out of his shell and back into the the real world and sheets of as many suitable partners as possible.

It's only later when Mosallam adds complexity and depth to Sam's character (who would have worked just fine as a stand-alone and subversive comedic relief) that the complicated undercurrent to Kal's issues come into sharper focus.

Like Mo, Sam is an openly gay Muslim man - but unlike Mo - his relathionship to God is frayed and made complicated by those two identities. Sam - who comes from an open and supportive family is comfortable using his faith to deflect and minimize the harsh realities of life for those outside of his secure bubble. It cost him his last relationship, it leads to a culminating conflict with Sam and also pushes away Kal who's own secular issues with his family make certain aspects of his worldview irreconcilable to Mo's always safe and always comfortable outlook.

There is a lot to unpack there of course but Breaking Fast guides you along Mo's spiritual journey with the same care, humor and emotional depth that you've come to expect from the romantic comedy arc bound to it. For fans of either genre there is a lot to celebrate.

Breaking Fast is available to stream via Inside Out till October 11th.