'Rehearsal' is a simmering meditation on performance and identity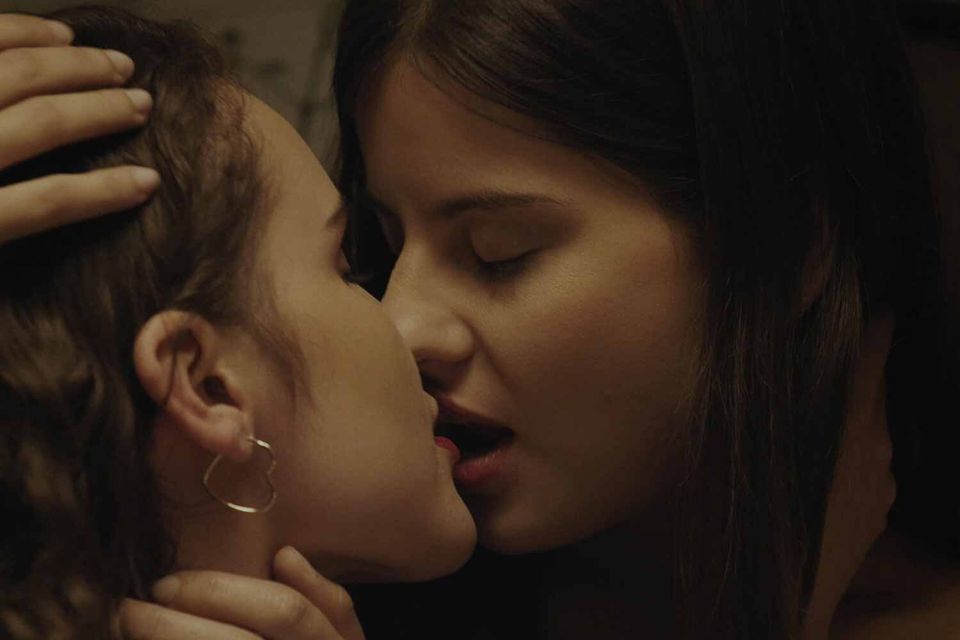 It's impossible to write about  Rehearsal, the bombshell of a short written and directed by Valentina Gordeeva, without giving away its key twist.

Packed into an increasingly claustrophobic flat in the United Kingdom Anna, played by Violet Verigo, is engaged in an at-first  delicate - and then all-out defiant - dispute with her mother Irina, played by Maria Alexandrova.

Across the table settings relegated to a bystander by the rapid-fire Russian Boo Miller's Emma (Anna's very English fiancé) watches and and clings to the few lines of Russian Anna is able to transmit as she exits the closet and introduces her constricting and conservative mother to her partner and future wife.

Irina's reaction to the news is brilliantly and clawingly unresponsive before doubling down on its dismissiveness and cruelty. There will be no marrying Emma. No green card and no future in the United Kingdom. Anna's only place will be back home. Her devotion and love will be focused solely on scripture until she marries a man. Each point is guttural. It leaves no room for compromise  from Anna. If she wants to grasp the future her and Emma have planned she will need to make her stand and do it with conviction.

And she does. As Irina reaches the apex of her attempt to subdue her daughter, and as the two have progressed to slinging verbal daggers at one another, Anna grabs hold of Emma and kisses her. Hitchcock's bomb goes off in the most cathartic of ways. While Gordeeva's camera drowns out the periphery to focus on their embrace Irina is a shadow who, upon ripping Anna away from Emma forces her daughter to break character with a pained and frantic laughter.

Implicit in the film's title and in the dialogue (Anna and Emma met at and  are currently attending an acting program) is the fact that the entirety of the scene is constructed by the three women to simulate an eventual conversation that will need to happen but has not happened yet. The trio- with Anna and Emma playing themselves and Irina playing Anna's mom - have run the scene where Anna will need to eventually cleave at her relationship with her mother to explain her identity. It's an exercise in pre-processing trauma to soften its blow.

Even knowing all this I still found myself watching Rehearsal multiple times on my festival stream link before it expired (perhaps one of the key advantages to taking in a festival at home) it's a brilliant and scorching piece of writing that is held together by incredible acting by the all three cast members (and it should be said particularly Verigo).

Each time I picked up on a new inflection or recoil which made the rising tension simmer all over again before crashing to its end scene. You can see and study Verigo's Anna processing, deflecting and organizing the trauma that Irina engineers and hurls at her. For her it may all be a play but in some ways that's more real than real.

Rehearsal stands out as the brightest part of an otherwise incredible shorts program entitled E•MO•TION currently available for streaming via Inside Out in Ontario till October 11th. Each short film explores the navigation of Queer identities through often blisteringly heteronormative concepts of parenthood.