'Corpus Christi' is one of the best films of 2020 that you haven't seen yet

Through the will of God - in the early stages of our global lockdown -, I was able to see Corpus Christi. I do not claim to be religious. I just wanted to state that right off the bat. Don't come for me either way. All I'll say is I've ever seen a movie with drugs, booze, sex, and violence that makes me want to believe in God.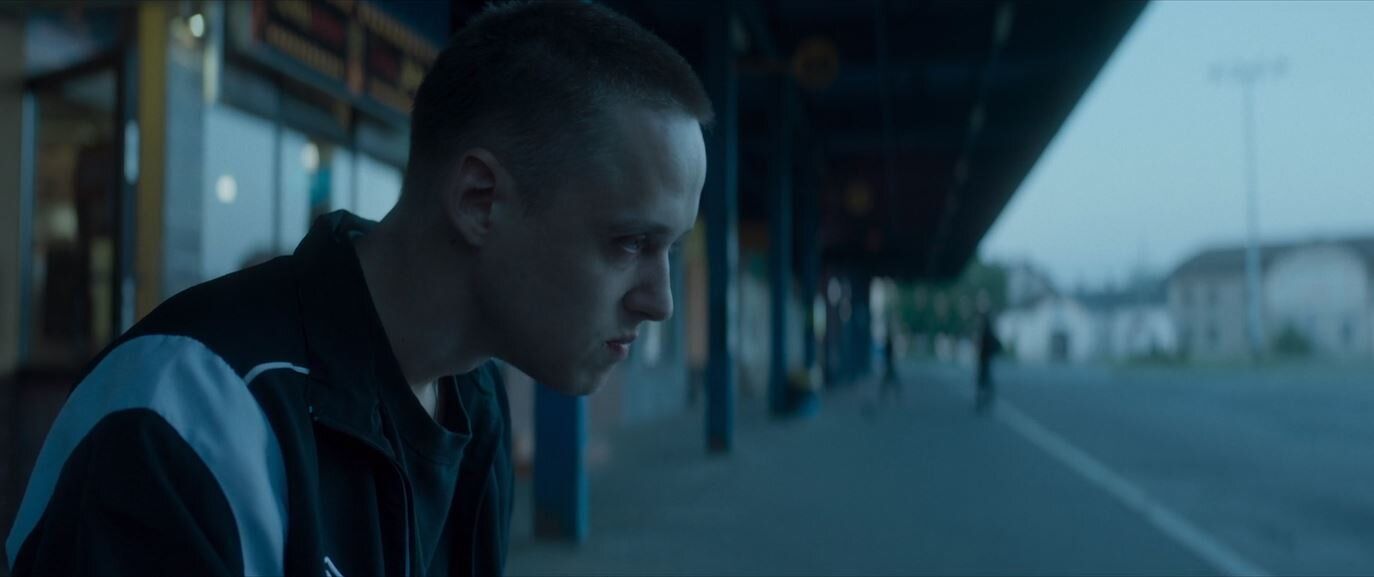 The premise: "A reformed criminal is prevented from applying to the seminary after his release, so he dresses as a priest and ministers a small town parish" Now, I tend to watch movies without any preemptive background. So, when I read this it gave me slight pause. I don't know how seminary, small town parishes, or criminals operate. As to whether or not I was going to be able to suffer through it. I was delighted to find myself in gifted hands. I guess it helps to have faith!

Visually, the color and tone was kept cool (just like his cool dance moves). I'm also not a fan of center composition/framing. When it's done wrong - Glass - it takes me completely out of the story. You know where all the action is going to end up on screen and it is incredibly predictable.The way that Jan Komasa and Piotr Sobocinski Jr. utilize the architecture of a chapel as influence for composition is masterful. This use of subtle graphic matching guides the story and characters as though all the movements blossom from an awareness of a higher power.  Komasa and Sobocinski Jr. are clearly a match made in Heaven. Guys, am I on a roll with these puns? Rhetorical question. Let's move on.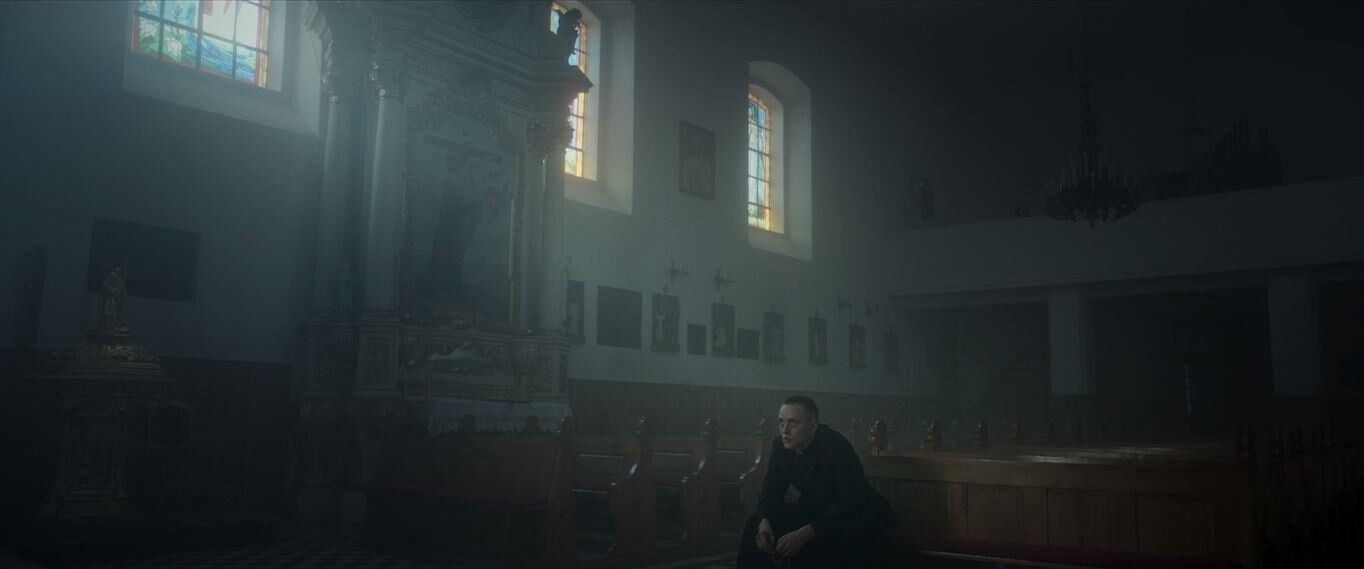 There is this one HUGE thing that makes this flick "work".  Obviously, I'm talking about Bielenia's freaking blue EYES. (and slick dance moves?) His eyes are a very slow burn . I appreciated being introduced slowly to his character through his close ups . I just know I could watch his character smoke contemplatively for at least...17 hours. Watching his performance is like staring into an Abyss of inner dialogue.  I think I've fallen in love.

Of course then there is Aleksandra Konieczna who plays. Her performance as the antithesis of our main character is what makes Bielenia's performance pop. She's the push, he's the pull.  She is every nosey, gossipy, "turn a blind eye" woman from every single church I've been through but - she has heart! Her filmography seems to show that she's a huge talent and only picks works which she believes in . I don't think -  I know I'm in love with her as well. Is that sacrilegious?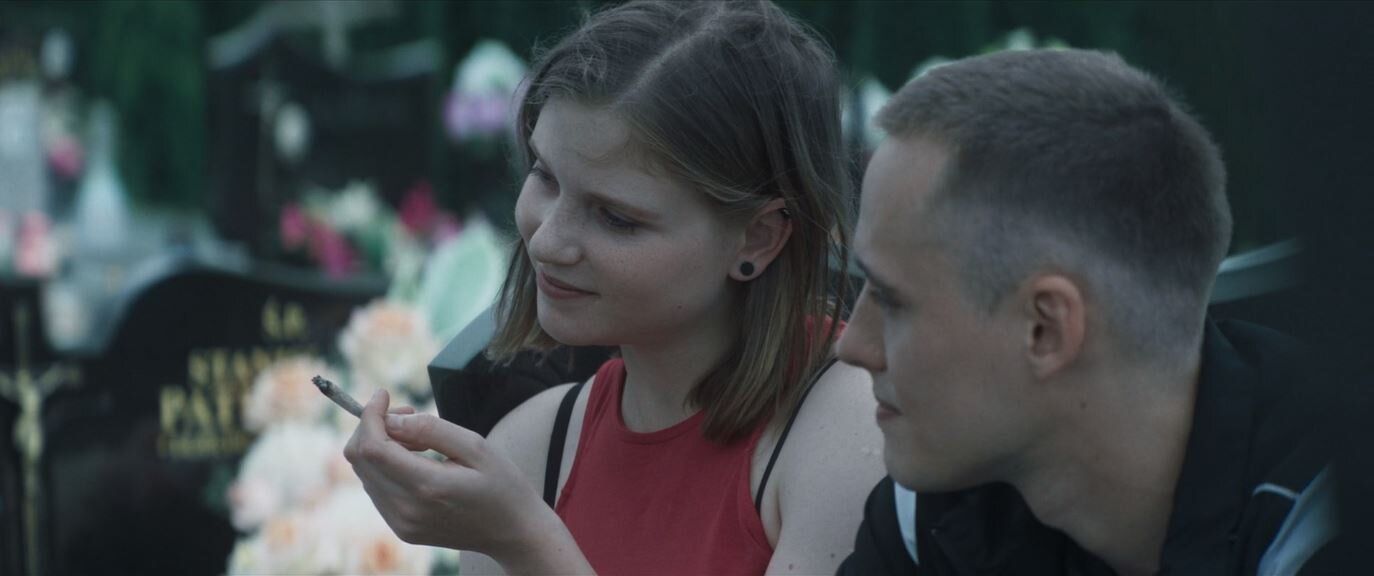 I suppose this just proves that Hollywood is getting kind of boring. This film proves that international films are packing quality and depth that I'm not sure that can be matched entirely by North American features? Yes. Fighting words. In this film you literally see someone with a hard-earned chip on their shoulder, fight their demons, win, and get shoved into the light towards freedom. What more can you ask for? Amen.

Corpus Christi is available for streaming on Criterion Channel