'Cowboys' blazes through the tribulations and joys of raising a trans son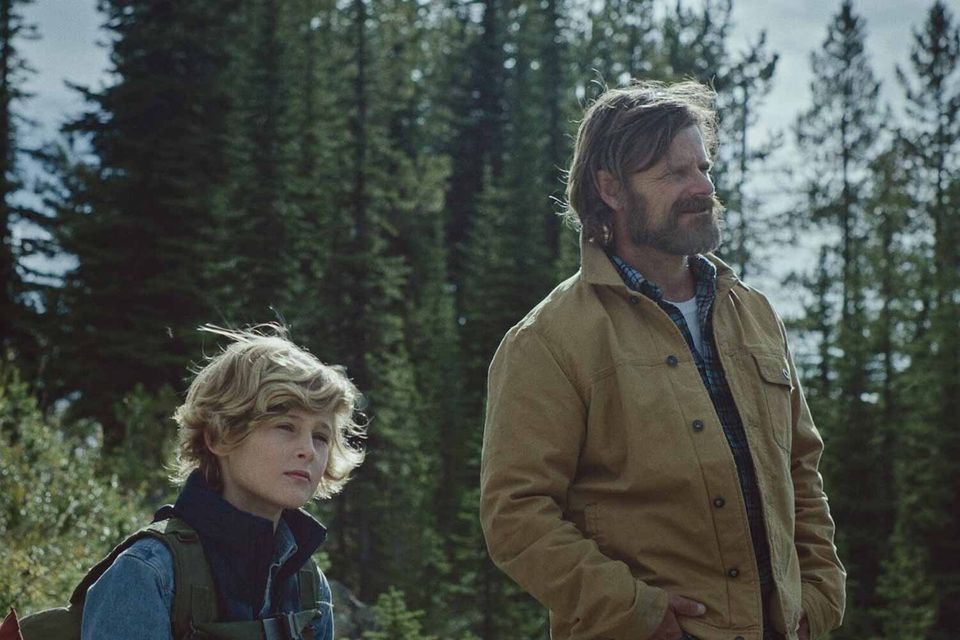 Cowboys directed by Anna Kerrigan - currently available to stream through Inside Out's online festival -  follows a desperate adventure through the northern Montana wilderness where Troy (Steve Zahn) and his son Joe (Sasha Knight) have their eyes set on the Canadian border - and some semblance of freedom.

Behind them is their small hometown and Sally (Jillian Bell) Joe's mother and Troy's separated wife who has yet to accept her son's chosen identity. While a nation-wide manhunt ensues that positions Troy as a radical kidnapper in need of medication for the first time in his life Joe has the opportunity to express his masculinity unfiltered and unrepressed from his mother's control.

Troy, despite his early and passionate acceptance of Joe's identity, is no perfect father - his struggles with addiction and mental health place the journey into a a state of precarity from the get-go while back home Sally, despite her initial fear and instinct to control Joe begins to see her son's issues more clearly as her world unravels.

While flawed, his parent's dynamic and relationship sets the stage for Joe to learn the lesson all sons hope to learn at some point: what it will take to be the kind of man he wants to be.

Cowboys is a tough and sometimes violently dark movie but its undercurrent is a hopeful one and that spark resonates primarily from Sasha Knight who delivers an incredible performance (his debut) under both the controlling gaze of his mother and haphazard tutelage of his father. Under the former he is able to bring us directly into the discomfort he faces forced to present in a way that is contrary to who he is. In the latter he balances the boundless wonder of a kid on a big adventure and the fragile instability of a son who still needs his father to feel secure.

That's not to sell the acting chops of Zahn and Bell short. Neither are actors you'd typically associate in the more serious spectrum that this script demands but both nail it and add dimensions to characters that could have easily been flat stereotypes.

Cowboys in many ways felt like a full-length fleshing out of some of the themes and topics present in the shorts program E•MO•TION I took in to kick off the festival.

You can stream Cowboys until October 11th via Inside Out's virtual box office.