'Labyrinth Of Cinema' is a fitting farewell love letter to Japanese filmmaking, from one of its greats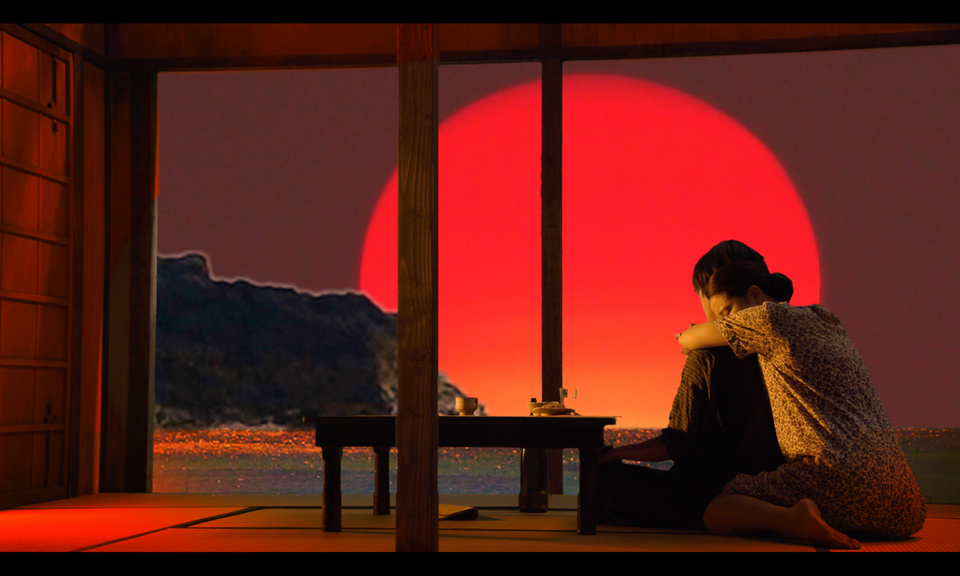 If you have yet to experience a Nobuhiko Obayashi film his final feature, Labyrinth Of Cinema, is a fitting place to start - though be warned fans of the late Japanese filmmaker will be the first to warn you you've probably never seen anything like it and sadly - with Obayashi passing away after a heroic battle with terminal cancer earlier this year (during which he completed not only this film but his penultimate Hanagatami) we are likely to never see anything quite like it ever again.

On paper the film reads like a straightforward and intriguing fantasy story. A movie theatre in modern-day Onomichi is set to close. Its owner and elderly projectionist decide to stage an all night marathon of Japanese war films to say goodbye. The movie gods grace the send-off with an unexpected rainstorm which leads to a packed house.

When a young school girl Noriko (Rei Yoshida) crosses dimensions and enters the first film that goes on screen - a musical - she is followed by a trio of disparate young patrons: Mario (Takuro Atsuki) the local film buff, Hosuke (Takahito Hosoyamada) an amateur historian and Shigeru (Yoshihiko Hosoda), a wannabe Yakuza. The group then proceeds on an adventure through every major decade of Japanese war cinema.

Complicating things is the - let's call it House - style. Obayashi films are fever dreams and brilliant nightmares blended together in pictorial collages of animation, super imposition, CGI, special effects and stream-of-conscious editing. It is very easy to become lost in the dazzling spectacle and plot which follows a logic all its own. Yet in equal parts it is impossible to not have your heart buckle under the emotional weight he layers throughout. Perhaps the characters will only ever feel like abstractions or ideas as opposed to people, but if plugged in, you'll feel their joy and pain in ways only the very best filmmakers are able to translate through the screen.

If we consider Obayashi a philosopher, Labyrinth is a perfect distillation of his argument that cinema wields a great power to pave the way for a brighter tomorrow. At its soul it looks to hand the baton of the pacifism and anti-war sentiment that has been burrowed deep in Obayashi's work his entire career to a younger generation who - unlike him - do not have the lived experience of the horrors of war. There lies the importance of stories and of film: They mark a shared history where hard lessons are passed down and the great needless mistakes that dot are history books are not repeated.

Labyrinth Of Cinema is currently streaming for free as part of the Toronto Reel Asian International Film Festival until Thursday. A live discussion on the film will also be held tonight at 6:30 PM featuring Rob Buscher, Board Chair of the Philadelphia Asian American Film Festival and Daisuke Miyao, Professor in the Department of Literature, University of California at San Diego.