A conversation with Toronto Reel Asian's Head of Programming Aram Siu Wai Collier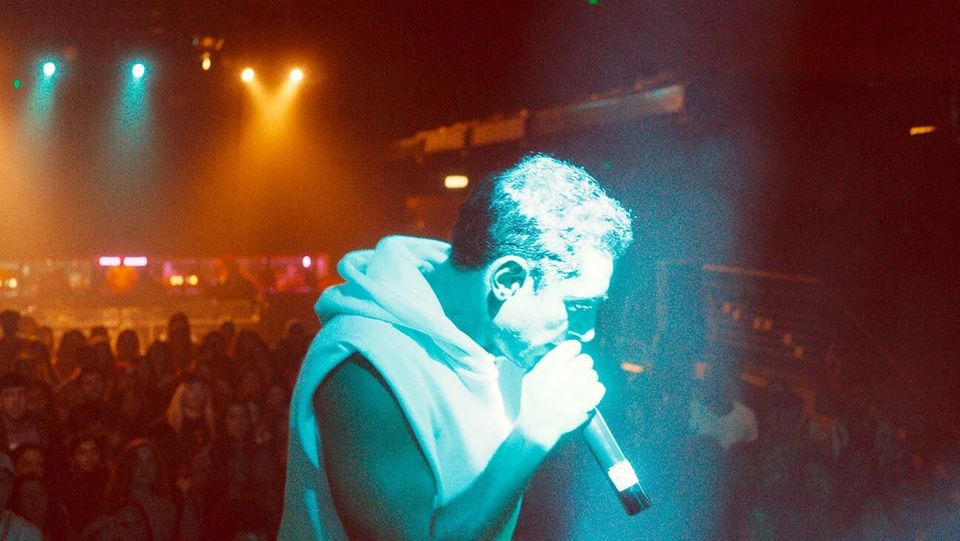 The Toronto Reel Asian International Film Festival kicked off this past weekend and continues till Thursday. The 24th iteration of the festival is the first delivered completely virtually - which means there is a treasure trove of Pan-Asian films from directors around the globe at your fingertips.

The Town caught up with the festival's Head of Programming Aram Siu Wai Collier to discuss how this year's program came together and what titles he's been particularly excited to showcase.

—
Town: What was the process for putting this year's program together, was it different from previous years given the festival being virtual as opposed to in-person?
ASWC: In short, everything was different from previous years. Early on when Toronto was locked down, we started planning for something different. Information about COVID and its effects was still being learned but ultimately, we knew it would change how we would do things.

Moving online was a massive undertaking and meant that we couldn't do things as usual - parties, flying in international guests, and in person screenings are just some of the things we knew would not be possible.

We thought a lot about what value can we still bring to our audiences and our community. We also saw it as an opportunity to do things differently, what about the digital space could we use to enhance the experience for audiences?

For example, our Canadian Spotlight was focused on several artists (instead of a singular artist) and they presented work that could be a 'digital installation' so we could highlight artists who are working outside of traditional filmmaking.

Another thing was making efforts to make our festival more accessible - this means many different things by the way. More noticeably we have made some progress in having films and Q&A's available with captions and in many cases ASL interpretation.

Unfortunately, it's an imperfect process and not fully accessible for all communities but we are and will be pushing this further
in the future.

Town: This year's festival is occurring at the end of a politically tumultuous year, what role has the U.S. election, George Floyd Protests, and pandemic. Along with each of course are the various and multilayered issues related to intersections of Asian identity. What role did this play in your selection process?
ASWC: We're at the end of a calendar year but not at the end of tumult by any means. But certainly we've been affected by everything that has happened this year, and it prompted many discussions, introspection, and actions by our festival team.

That said, there wasn't a direct effect to our programming selection process. The cracks that we saw laid bare by this year were already known to our communities, and though we had some questions on whether audiences would want to watch films from before this epoch, we see in much of our selections the systemic and structural problems in North America and around the world that already existed and our filmmakers are addressing.
Town: Representation is fundamental to this festival, but the Asian diaspora is so vast and diverse and you only have so many films you can show how do you go about striking a balance that works?
ASWC: Representation is the key word here, if you're looking to 'represent all of the diaspora' and/or 'represent' regions in asia, that's just not possible. Representation in terms of a story from a region standing in for that region's politics, identity, et al. is unfortunately a tendency we fall into in the west, which we definitely do not want to do.

Furthermore, we don't want this to be a "buffet of representation". Ultimately, "balance" is something very important to us. Which can be a balance of perspectives, form, and types of community and audience engagement. For example, it's just as crucial to have a provocative documentary and also vital to have a program of joyous short films for kids.  

Town:  Another question on balance is the inherent problems every international film festival in Canada faces - how have you looked to strike a balance between Asian Canadian representation alongside incorporating the wider international diaspora?

ASWC: There's no real formula, we have to take it year by year and look at the balance of the program as a whole, and not just Canadian vs. the rest, but theme, type/style. Ultimately, we're asking ourselves what kinds of conversations can come out of these films? What kinds of connections can we draw between these works that speak to our audiences and communities?

Town: Are there any emerging filmmakers at this festival you are excited to give a platform to?
ASWC: There are so many! We are a festival that platforms emerging creators, and this is by no means an exhaustive list.
On the features side:
Ky Nam Le Duc (The Greatest Country In The World) - it's probably not right to call Ky Nam emerging because The Greatest Country In The World is his second feature film. But it's very accomplished and manages to create a world that speaks to contemporary politics informed by the past and his family's experiences.
Yoon Dan-bi (Moving On) - This first feature just blew me away. It's so tender and bittersweet, it captures adolescence with such assured care and honesty.
Shorts: These Canadian filmmakers are doing such engaging work, providing unique perspectives, I'm really looking forward to their future work.
Jess X Snow (Safe Among Stars)
Kyle Credo (A Lonely Afternoon)
Natalie Murao (No More Parties)
Town: What film are you particularly proud of and excited to see this year?
ASWC: It's not a finished film yet, but I'm so excited to see our presentation of Scarborough: Live Script Read. Adapted from Catherine Hernandez' award winning novel (adapted for the screen by Catherine herself) and directed by a filmmaking duo that Reel Asian has supported from their early filmmaking days Shasha Nakhai and Rich Williamson. I'm so impressed and proud that they were able to finish shooting, and as we look forward to the film in 2021, they give us a sneak peek into scenes and the process that went into the film.

The Toronto Reel Asian Internatioal Film Festival runs until Nov.19.