'Kelet' is an ode to the chosen family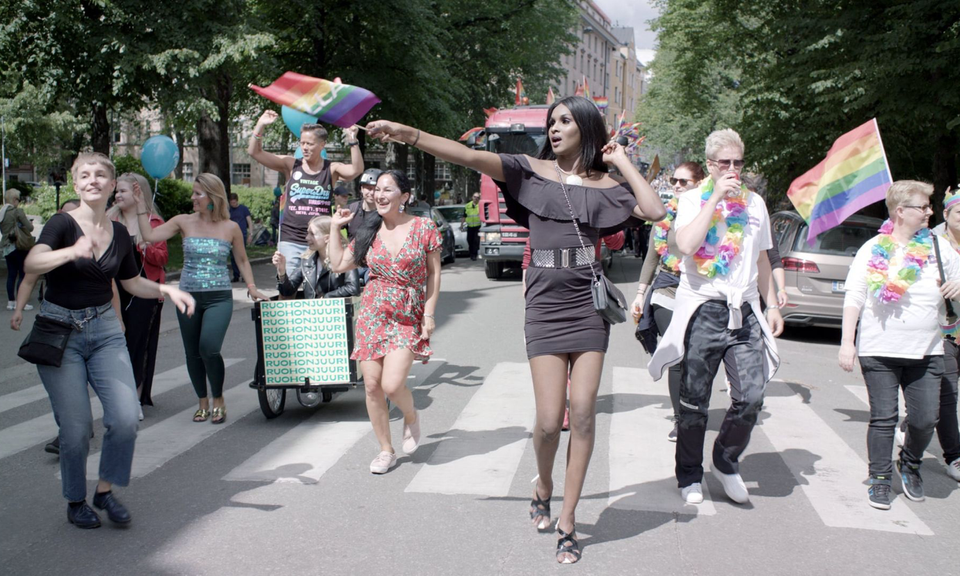 Recently, I was given the privilege to learn about the life of Kelet. A Solmoli woman living in Helsinki as an aspiring Vogue model. Kelet, on her journey towards success, decides to leave her family in Manchester behind to live their full truth. Obviously, there's more to say about her life and the challenges that she faced, but as I started watching it, I found myself drawn to her chosen family.

Now for those of you that don't know, a "chosen family" is a selection of people that you've bonded with beyond the bloodline. For most people (I hope), they get along with the people in their natural family. For others, like myself, it has been incredibly important for me to connect with "likeminds" over my life. People that either have shared the experiences that you've gone through, or people that are willing and able to support you through your journey.

I believe the director of Kelet - Susani Mahadura - was exploring, through Kelet's journey, the budding and cardinal nature of inclusivity and representation. The dangerous and delicate art of fighting for basic human rights while not being intimidated to conform to a life that in your heart you know will be unsatisfying. There is a tremendous amount of courage that goes along with recognizing this actuality.
I've always struggled with this fact. I've moved around a lot in my life and most times, my blood family didn't understand how emo, goth, queer, or punk I was. It certainly left me feeling completely alone at times. To be blunt: it sucked for a long time. Luckily, I've been able to seek out people in my life that I hold dear when I decided to move again, on my own, to Toronto. I was able to seek out "likeminds". I'm talking about lifelong friendships that transcend the bloodline.  

What I love the most about being allowed into Kelet's intimate space, is that it was incredibly joyful! Seeing the relationships that the Helsinki Ball and Queer community fosters is something to be noted. They have managed to stay connected and true to themselves, which is not only honorable but powerful.

The people that Kelet has surrounded herself with are not only people that will pick you up from the airport when you're back in town, but soul sisters that will call you out for being too egotistical, pompous, and airheaded. Not because they want to make a fool out of you, but because they want the best for you and your self-actualization. They don't make folk like that anymore.  

There's a fantastic prologue before the film that warmed my heart. This movie gave me everything I needed for the upcoming holidays. In this COVID time, it was lovely to see people going above and beyond for each other. This is a must see feature that we are all privileged to be an audience of. And to my chosen family out there: I love yah and I miss yah. Can't wait to talk trash soon. Stay safe! Can't wait to make table nachos soon.

Kelet is available to stream for all day for free as part of the Regent Park Film Festival.