'The Boy Friend' and 'Theatre Of Blood' pay homage to the dark, absurd, and unhinged humour of stories told on stage.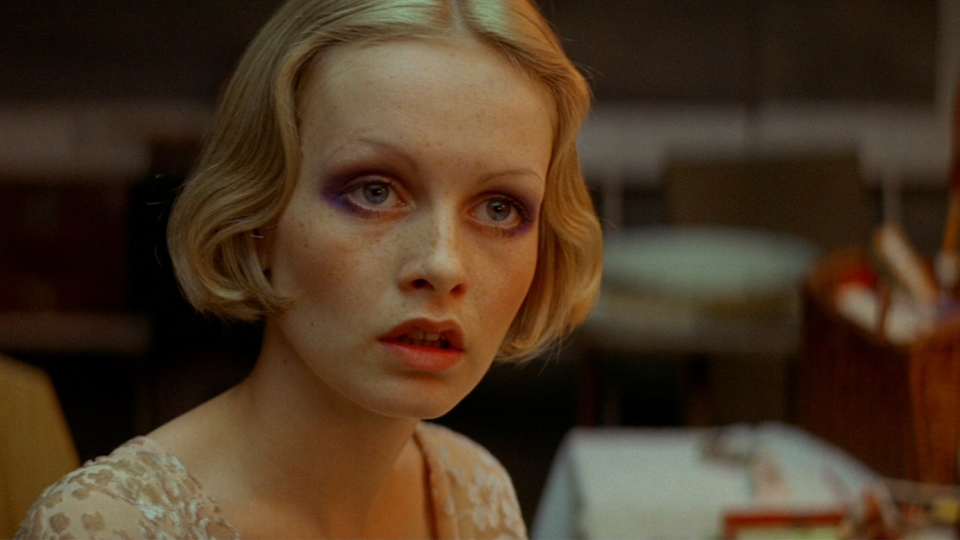 This June, Paradise Theatre has selected eight films to screen as part of their "All the World's a Stage!" film series: celebrating performers and the grand tradition of the stage, including the aptly named Opening Night (1977) which kicked things off June 2 and The Queen (1968) - playing Monday, which I covered to kick off Pride Month. With a look at the remaining films I couldn't help but call out two more for special attention: Ken Russell's musical The Boy Friend (1971) and Douglas Hickox's horror-comedy Theatre of Blood (1973), two of the oddest tributes to the theatre ever put on screen.
The Boy Friend screens June 7 and stars Swinging Sixties icon Twiggy - who had hung up her Mary Quant miniskirts and poetically retired from modelling at the close of the decade in 1970. Adapting the successful stage musical of the same name from 1953, starring a then-unknown Julie Andrews, director Russell added a convoluted backstage plot and a series of elaborate fantasy sequences. Like a proto-Baz Luhrman, he turns everything up to 110 per cent. I remember my dad remarking when we watched it on TV when I was a kid, that the thing about Ken Russell was that he didn't know when to stop.
Set circa 1928 and filled to the brim with period detail, The Boy Friend fits squarely into the vogue for all things Jazz Age that occurred in the late 1960s and 1970s and touched everything from film and fashion to graphic design and interior decor. Twiggy plays Polly, an awkward assistant stage manager at a grand old British theatre which has seen better days. She has a crush on the current show's leading man, but can barely bring herself to speak to him, let alone express her own desire to perform.
That is, until the leading lady breaks her leg and Polly, as the only one who's supposed to know all the lines, is forced to take her place. This is also the performance at which a famous Hollywood producer is rumoured to be in the audience.
If this all sounds rather cliched that's exactly the point, with the actor's backstage plot as stylized as the stage show they are performing (a gossamer-light musical comedy about mistaken identities set on the French Riviera).

While Twiggy underplays, the other cast members mug it up for the camera, popping out their sapphire-ringed eyes and turning their cupid-lipped mouths into perfect O's, like Art Deco illustrations of flappers sprung to life. The cast also includes tap dancer Tommy Tune, whose beanstalk legs give him the rubber-limbed look of cartoons from the period. What with the Edwardian theatre setting, colourful drop sets, and its hammy, slapstick comedy, The Boy Friend is what The Muppet Show would look like with human performers instead of fuzzy creatures of foam and felt.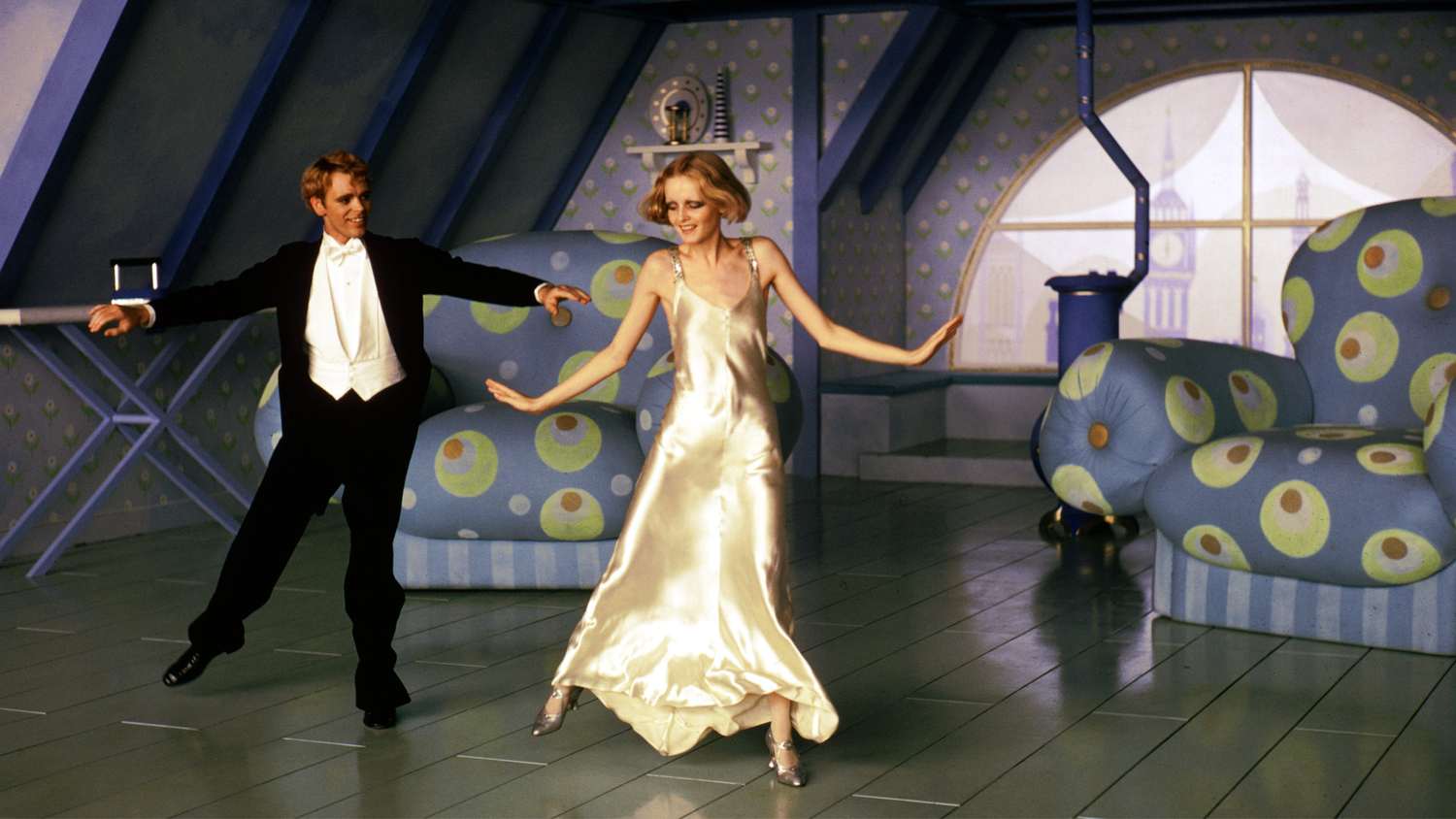 Practically pushed on stage, Polly does her best to remember her lines and keep her singing up to the pace of the dancers' frantic choreography. There's a funny running gag about her trying to hide the script in various props on the stage. As word about the Hollywood producer spreads backstage, the other performers, hoping for their own career breakout, shamelessly scene-steal and even sabotage each other.
But Russell's real interest is breaking out from the confines of the theatre to stage big-budget fantasy sequences inspired by the Busby Berkeley musicals of the 1930s. Multiple times, the viewer is taken into the individual imaginations of Polly, the play's director, and even the Hollywood producer to see what certain musical numbers could look like if budget, practicality, and the laws of physics were of no concern. We're shown the cast as toga-clad figures from classical mythology, as playing cards and dice come to life, and them in the guise of garden gnomes. None of these sequences are short.
It comes as no shocker that MGM felt the need to trim some of the numbers before the theatrical premiere. The Boy Friend is one of the rare films that, when watching the full director's cut today, you're tempted to side with the scissor-wielding studio. Musical comedies can be silly and campy, but they should never drag.

***
Theatre of Blood - which you can watch on June 19 - also largely takes place in an old theatre but to a starkly different effect. The movie is permeated by the sense of dereliction and decay, from the opening sequence where a man is attacked by a group of squatters in a tenement destined for demolition, to the recurring setting of the dilapidated Burbage Theatre, in actuality the boarded up Putney Hippodrome, built in 1906 but falling apart and soon to be torn down shortly after filming.

Vincent Price plays Edward Lionhart, "the world's greatest living actor", or so he claims. The critics disagree. After the members of the Theatre Critics Guild bestow a newcomer with the Actor of the Year award, which Lionhart feels he is entitled to, they witness him plunging into the River Thames and presume him dead. But then those same critics start turning up murdered in gruesome ways inspired by Shakespeare's tragedies (Julius Caesar, Othello, and Titus Andronicus, among others).
Price is cast perfectly as Lionhart. Although their biographies differ (Price was a successful American movie actor, not a frustrated British stage thespian) it's clear he related to his character's struggles to be taken seriously for his craft. With his patrician profile and silky Mid-Atlantic accent, Price had entered Hollywood as a character actor, often playing sleazy other-men or decadent villains. But by the 1950s, he was pigeonholed in the horror genre, with steady work as mad scientists, warlocks, witch-hunters and cursed characters drawn from the works of Edward Allan Poe. These films gave him a horror fan base still faithful to classics like House on Haunted Hill, Masque of the Red Death and The Abominable Dr. Phibes.

When my partner and I went to see Price's daughter Victoria introduce a screening of one of his movies at Revue Cinema some years ago, she spoke about how her father, despite his long career, didn't have one definitive role to which his name would always be linked (like Boris Karloff with Frankenstein). But rather than see this as a disappointment, she said that allowed a 'Vincent Price movie', rather than a fictional character, to become a beloved genre unto itself. It's true - even today, 'Vincent Price' is still a thing, even if many are not intimately familiar with many of the movies themselves.

But by this point in his life, Price, who was also an art collector and enthusiastic gourmand (even publishing a cookbook of his favourite recipes) felt a bit frustrated at being limited to horror movies. He jumped at Theatre of Blood for the opportunity to work with several British actors who had been part of the Royal Shakespeare Company and recite famous soliloquies from plays like Richard III, King Lear and The Merchant of Venice.

"It was terribly exciting because I was playing eight Shakespearean parts," he told a TV interviewer at the time, before humbly adding, "And all about [me] were the best Shakespearean actors in the world, and I'm a poor amateur I'm afraid, but I had great fun doing it anyway."

Also fun is the series of disguises Price as Lionhart dons in order to entrap his victims and fool them long enough to enact his grisly revenge. A stand-out alter ego is an effeminate hairdresser named Butch who wears dark shades, love beads, and a gigantic afro in an effort to murder the lone female critic on his hit list, played by Coral Browne, with a booby-trapped hair dryer. The only thing that somehow makes the bit even stranger than it is: Price and Browne would go on to get married the following year.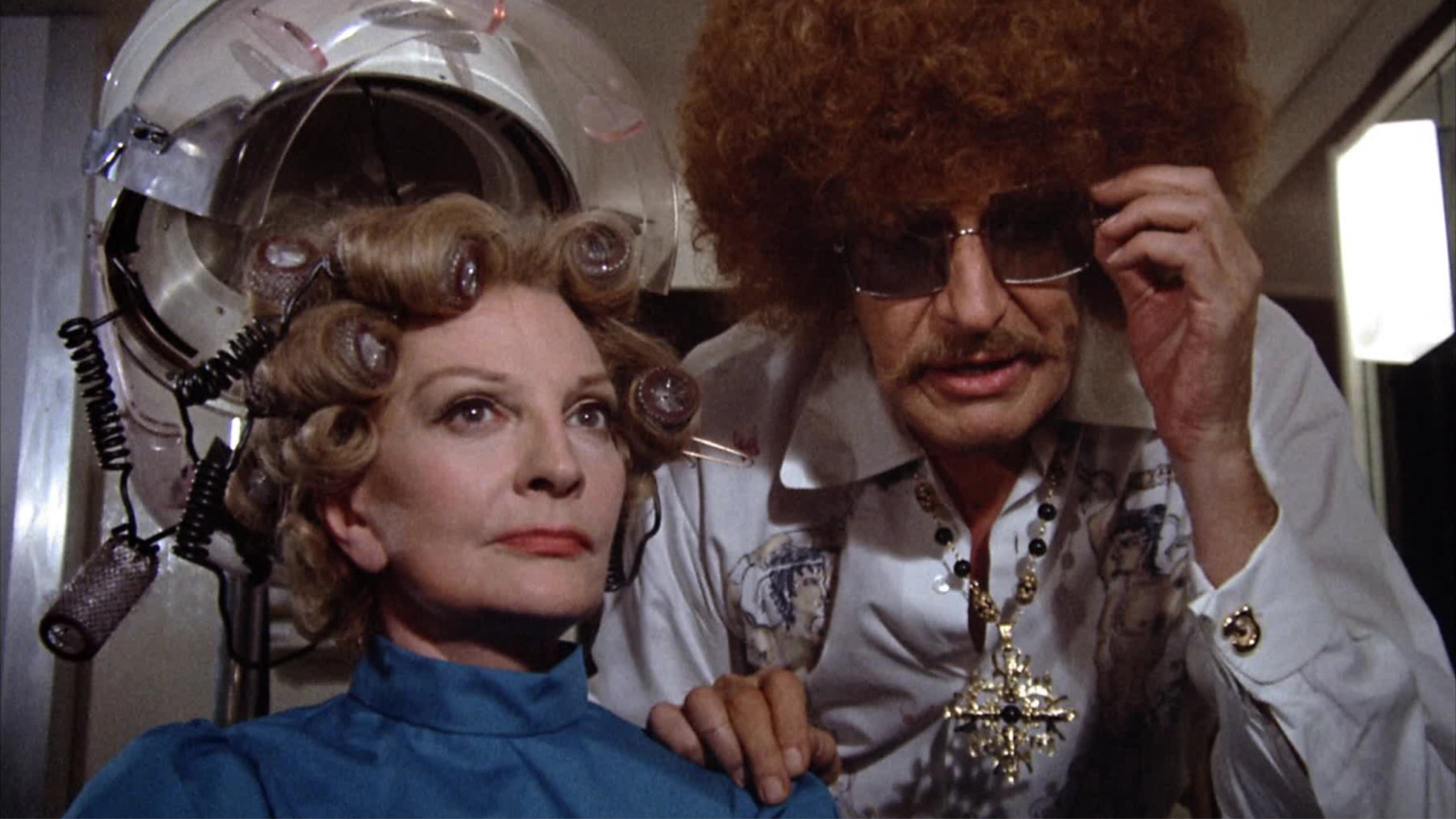 By the climax, Price imbues Lionhart with a Quixotean tragic nobility, even if he is an unrepented serial killer. Theatre of Blood successfully walks the line between horror and comedy, taking the Shakespearean source material seriously enough that even your Grade 10 English teacher would be pleased. Situated near the end of his major movie career, it's Price's tribute to both the roles he played and those he was denied.
---
Max Mosher is a writer and communications specialist. He is a Senior Staff Writer and Old Hollywood Correspondent for The Town. You can follow him and his writing on Instagram.